Exclusive & Hyper-Targeted Masonry Leads
Are you a masonry contractor looking to grow your business?  We can help!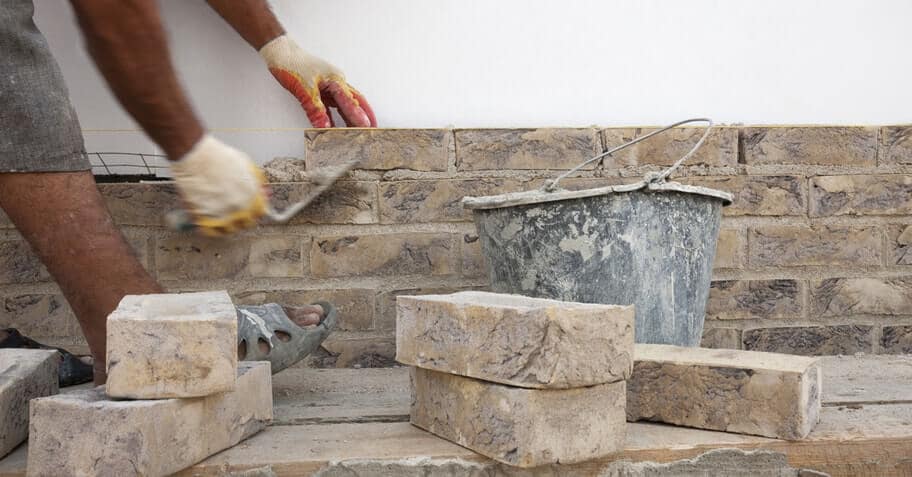 Running a successful masonry business takes a lot of work.  Managing a staff, performing excellent work, and finding that next client can be overwhelming for a small team to take on.  You know your trade very well, and we're certain that you're an excellent masonry contractor, allow us to show you how skilled we are at generating exclusive masonry leads for your business.  
After building dozens of masonry sites that produce thousands of unique/dedicated monthly calls for our clients, we know what it takes to build a solid pipeline of customers waiting for your services.
How we generate over 100 exclusive calls per month for our masonry client
Our approach is very thorough and comprehensive.  We take the time to understand what the end client is searching for and then we deliver it to them.  The result: more hyper-focused calls for you!
Our unique approach to providing exclusive leads works!  Our system starts with building a completely mobile optimized and highly converting website that loads extremely quickly.  It's packed with useful content that your customers want to see about your masonry business.  
We'll then promote the website across hundreds (even thousands) of other sites online, including the major social sites such as Facebook, Twitter, Instagram, LinkedIn, Pinterest, etc.  We also target geo-relevant and niche-relevant directory and citation sources to establish prominence and authority in your local market.    
This means that you'll get extremely qualified and targeted local leads in your marketplace.
Next, we'll ensure that the website is shown in the major search engines such as Google, Yahoo, and Bing.  This ensures that your prospective clients are the highest quality leads because they are specifically searching for your services (in your particular market) and reaching out for estimates directly from you!  You cannot get a better quality lead than that!
Learn more about exclusive masonry leads by calling us, or filling out the contact form.
Try our effective lead generation system for contractors
Our process to getting the phone to ring
Our websites are ultra light and load fast.  They're mobile optimized, high converting, content-driven websites specifically for masonry contractors
We'll share with all the social media sites, directory sites and citation sources to ensure higher search engine rankings so that your clients find you!
There is no denying the power of this listing.  We'll optimize the listing for you and help you generate 5-star reviews so that your potential customers hand-pick you!
These calls aren't shared with your competitors.  Why would any business owner want that?  These calls don't get forwarded to another company if you don't pick up (although we highly recommend that you answer each and every phone call!)
Know exactly how many phone calls were generated over the previous 30 day period.  We can tell you who called, the time the call was placed, how long the call took place, even provide a link to the recorded call (this is a great tool for training staff)
We will never retain you as a client because of a written contract, we prefer to retain you because of the results we deliver.  Should you want to stop services with us, we just ask for a 30 day notice.
Actual leads received by our clients
I was looking to see if we can get an estimate to get our chimney rebuilt.  We have a lot of water that is leaking through.
Can I make an appointment for someone to take a look at my chimney?
I'm having my garage door worked on and I need someone to replace the lintel above the door...it's caving in.  Can you help?
Do you provide free estimates for tuckpointing?  Are you able to come out today or tomorrow?
I have a house that has a limestone exterior.  Some bricks are crumbling and falling apart.  Can you replace them?  When are you available to come out?
I saw your Google reviews and wanted to reach out.  Are you able to rebuild a brick mailbox that is in very bad shape?
I represent an HOA in Sugar Grove and we have several brick homes that are over 30 years old needing extensive brick repair.  Can you come out and take a look?
Hello, i'm calling to see if you do commercial tuckpointing for a 6 story building?
I'm looking to replace the bay window in the front of my house but was told that I have to also replace the lintel.  Is that a service you offer?
I have a building that has a lot of efflorescence, can you clean the exterior of my house to remove it?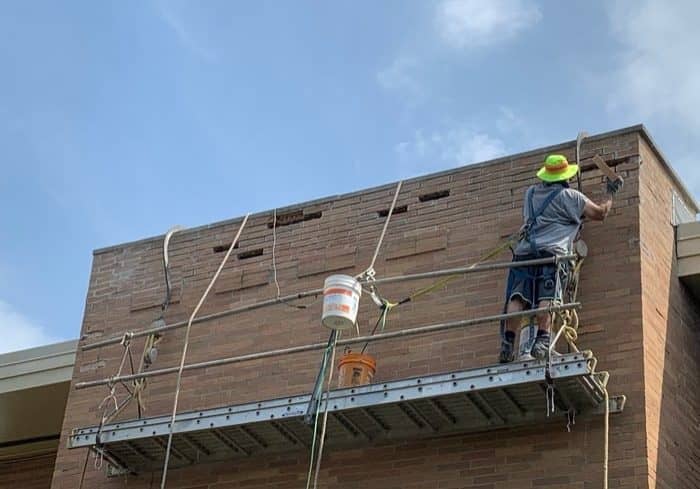 Our masonry contractors are generally looking for the following types of callers:
Residential tuckpointing leads

Commercial tuckpointing leads

Chimney repair leads

Chimney rebuild leads

Lintel replacement leads

Sandblasting leads

Terra Cotta repair leads
Concrete block repair leads

Building restoration leads

Chemical cleaning leads

Facade rehabilitation leads

Parapet wall repair and replacement leads

Curtain wall repair leads
The type of calls we're able to generate for our masonry clients are the highest quality leads because these are end users who have typed in a specific search query into Google/Bing/Yahoo for a particular service that you provide.  
There is no other type of caller that is more ready, willing, and able to obtain your services than those that have sought out your services.  Not only are they searching for help from you, but they are in need of your services in your particular geographic market.  
You'll find that these callers have a much higher closing ratio than any other form of marketing you have previously engaged in.
How are your masonry leads different from your competitors?
We know you have other options to choose from when it comes to generating more calls/opportunities for your business.  There are big-name companies out there, all of which are reputable in their own way, but we also hear many frustrations from our clients about these providers.  
First, customers tell us that the quality leads just don't convert nearly as high as ours.  These customers tend to be "window shoppers" who are more curious than anything else.  Customers tell us that our provided leads close at a rate as high as 85%.  Those are the highest conversions they've ever experienced!
Second, our competitor leads are a race to the bottom.  Those who offer the lowest price have the best chance at winning the job, therefore, you're performing the work at your tightest margins.
Third, since it's a race to the bottom, this means that you're sharing your leads with 5-7 other businesses just like yours.  If you don't reach out to those leads first, then there is a strong chance that you missed out! 
Fourth, the leads aren't hyper-targeted to your market.  You'll find yourself traveling 30-60 minutes from job to job.  More than half of your day could be spent driving to provide estimates or doing the job.  Our leads are much more focused on your market.
Fifth, they're expensive!  You'll be paying the highest the market will bear for these leads and they don't make exceptions.  Is it worth paying top-dollar for inferior leads?  We don't think so!
We're always adding more!
We know that the more we fill a website with content that your customers want to know about, the more calls you'll receive.  This is why we'll continue to add more content as time goes on.  As you want to grow more, we'll also venture out to other target markets that you service.  
As our clients dominate their immediate market, they seek our services to generate even more calls in neighboring markets.  We can happily help with that!
Jorge's work is amazing! You have truly changed my life for the best. I don't know how I would have started my family on a hourly job. You have helped me out tremendously. Thanks.
Your ability to breakdown a site and see what needs to be done to get results is a skill you're very good at. Since working with you i've now doubled the leads coming into my business and i'm sure we can double it again very soon!
Ready to take the next step?
If you still have more questions on how we can help, that's ok!  Feel free to call us or jump on our calendar to speak with us.  We'll answer any questions you may have, or if you're ready to get started, we can help with that too!
Want to know how your competition is getting so many leads?
Click the button directly to the righty to schedule a 1 on 1 session at no charge where we share how you can get the same amount of leads and profitably grow your business. No gimmicks, just solid information.