How much does it cost to hire someone to build a website?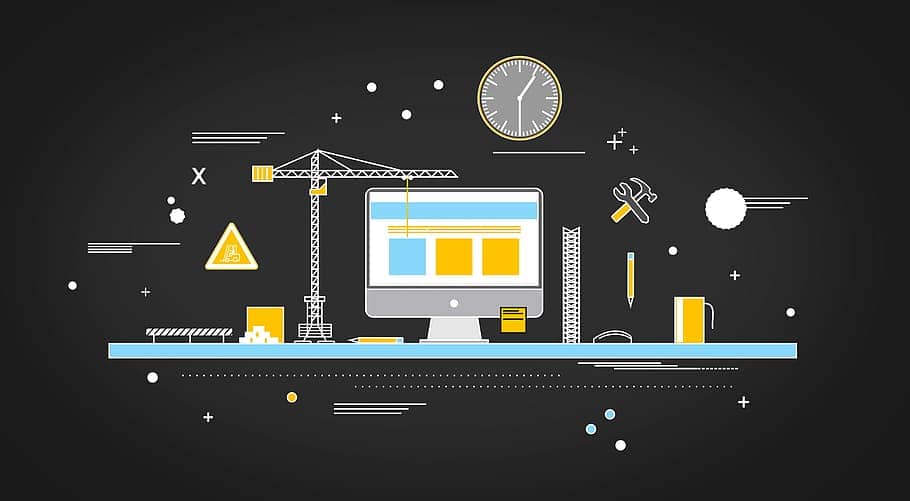 In the present, one of the must-haves when launching a business or selling a product is having an online presence. This is why having a website can be very helpful not only for brand recognition but also for getting more sales and leads.
However, not all websites can be successful. Depending on what you need them for, it is important to remember that well-built sites are more effective than poorly made ones. Hence, professionals and online platforms offer services that will allow a person with no experience to have a functional, attractive, and secure website - for a price.
How much will it cost to build a website? And how expensive will it be to hire an expert to do it for you? No worries, this guide will tell you everything you need to know about the budget you need to prepare if you want to have your own website built. No matter what the website is for – blogging or e-commerce, you should be aware of the usual costs to hire someone to build it.
Factors that influence the cost of building a website
Having a website built can be a fun and enjoyable process if you know what you want. Whether you want one to sell, entertain, make yourself known, or for other reasons, creating one is a hurdle you can easily pass with the help of an expert.
However, when it comes to the expenses, it is not really a "one size fits all" type of deal. Since not all websites look and function the same, the costs of building one will depend on a lot of things. Here are the main factors that will influence how much you have to pay for hiring someone to build your website:
• The team that will build your website
This includes the professionals that you will hire for your project.
The cost will depend on your answers to the following questions: What is their level of expertise? How many years have they been doing the job? Is hiring one professional sufficient or do you need to hire a team to build your website? How much are their rates? How long will they have to work for you?
• The size of the website you require
This includes the volume of the website you need the professional/s to build. The simpler your site is, the cheaper it will be to create.
The cost will depend on your answers to the following questions: Do you need a simple website that is around 1 to 10 pages? A small website around 10 to 20 pages? A medium website around 20 to 40 pages? Or will you need a large-scale website that contains 40 pages and more?
• The complexity of the design
Some sites, especially those that are meant for e-commerce or for education, usually require a highly functional and seamless platform. The more complex the site is, the more it will affect your expenses.
The cost will depend on your answers to the following questions: Will a pre-made template work? Or do you need a responsive design that is compatible across various types of platforms?
• The content migration for your website
This includes the process of moving your existing content to your new website.
The cost will depend on your answers to the following questions: Is it possible to make use of an automated CMS process? Do you need a 301-redirect plan? Or will it be necessary to manually reupload each of your existing content one by one?
• The new content for your website
This includes the writing or generation of new content for your website.
The cost will depend on your answers to the following questions: What type of content do you need? Will you hire a writer, or will you write the content yourself? How complex is your niche? Will you need someone who copywrites, or do you need a writer who will curate every single word you will post on your site?
• The photography or images for your website
This includes the images, videos, graphics, and other creatives you will use along with your content.
The cost will depend on your answers to the following questions: Do you need a pro to take the images or promotional materials for your site? Or does a subscription to a website that gives stock photos enough at the present?
• The extra features and functions you want for your website
This includes other features and functions you can incorporate into your site.
The cost will depend on your answers to the following questions: Will you need the latest CSS3 and HTML5 technology to bring life to your website? Do you need audio or Google Map integration? Is it necessary to add a Live Chat option?
• The maintenance and security for your website
This includes the necessary features to maintain your website and to make it safe for your visitors to access.
The cost will depend on your answers to the following questions: How much back-up will your website require? Do you want to take advantage of regular tech support? What domain, hosting, and server do you use?
Now that you know the factors that can affect your final bill for building your website, we will go into more detail about each of them below to give you an idea of how much each of them generally costs.
The costs of building a website
Having a website is an investment. Before you contact the first web developer you see on the internet, you need to prepare yourself and see whether you already have the finances or if you want to wait before you go ahead and empty your savings.
Listed below are everything you need to know about: the average costs of hiring experts, how long the job will usually take, and some tips to make the process easier. After all, calculating the necessary expenses beforehand will let you plan more thoroughly in your venture and will take a huge amount of stress off your plate.
1) Depending on the expert/s that builds it
One of the most important factors that will influence the cost of building a website is the individuals who will work on it. Since custom-built sites require the expertise of professionals, it will be your advantage to hire someone with experience on the specific type of website you want to build.
You have two options: Either you hire a freelancer from various platforms such as Upwork or you can hire an agency.
·       Hiring a freelance web developer
For most types of websites, hiring a freelance developer is enough to do the work. Since there are many platforms where you can find one with different skillsets, you need to make sure that you are hiring the best expert for the website you want to have.
The costs of hiring a freelancer will depend on their experience. If you require a standard website that will have no need for a lot of functions, professionals that charge a flat flee may be your best option. Usually, web developers may charge you around $15 to $90 per hour.
·       Hiring an agency
On the other hand, if you are on a tight schedule, hiring a team may be your best choice. This is when an agency will be able to help you. Most agencies have a professional for everything you will need for your new website – a web developer, a writer, and more.
Although they are more expensive, agencies are great if you want everything to be in place. In a way, they will work seamlessly, and you will not need to contact a number of freelance experts to work on your website. Depending on their experience and the things you need, hiring an agency may cost you $250 to $50,000.
When we determine the costs of hiring someone to build your website, we need to factor in the size you need it to be. This ultimate lies in how many pages will it require for your site to work. Of course, the bigger the volume, the more expensive it will be to make.
There are four types of websites depending on volume: You will either need a small website, a medium website, a large website, or an e-commerce website.
·       Small websites
Small websites can be around 1 to 20 pages. They can contain the standard interface or may require a custom-built design. Since building a small website does not usually require the level of skill that top experts have, the costs are on the lower side of the chart.
On average, you may have to pay around $1,000 to $2,500.
·       Medium websites
Medium websites can be around 20 to 40 pages. They will have more information and content than a small website and will also include a custom layout and some functions. Since building a medium website requires a decent amount of skill and time, prepare your wallet. Of course, this will depend on the functions and integrations you want to add to your platform.
On average, you may have to pay around $2,000 to $3,500.
·       Large websites
Large websites have a wide depth and volume which starts at 40 pages. Since it is large-scale, expect the building to take more time to complete. Hiring an experienced developer should be a priority as it will often include a lot of content and material. Also, if you need more functions, expect a higher price point.
On average, you may have to pay around $3,000 to $10,000.
·       E-commerce websites
E-commerce websites need to have the capacity of accommodating a volume of products and people. Since it requires a lot of functions and tools, especially a payment processing option, best prepare your wallet before starting your project.
On average, you may have to pay around $1,500 to $10,000.
3) Depending on its design
When we compare the costs of using a pre-made template to a custom one, the expenses may be a shock to take in. However, if you want to make your website pop, making sure that it uses a wonderful design that is compatible with various platforms is necessary for the success of your project.
If establishing your brand is important, investing in a custom design will never be a bad idea. As long as you find a developer that matches your style and budget, it is a good option for your platform.
Freelancers can charge around $2,000 to $5,000 for a simple design. For a bigger site, prepare to pay $8,000 or more. Just make sure to have a specific style in mind for a smoother process.
4) Depending on content migration
When it comes to dealing with a CMS or a Content Management System, it can be easy to forget how important it will be to collect your existing data and making it work on your new website. Migrating content can be very extensive – which is exactly why there are experts that offer their services for this task.
Since it can be difficult to integrate widgets, plug-ins, and other important functions, set aside time and money for the process. Manual content migration includes the process of getting all your existing content and data by extracting them one by one. On the other hand, automated migration uses a variety of CMS tools for an easier process. This option is best for larger websites that have loads of content on the platform.
There are three types of content migration: the standard content migration, the migration that includes extensions and plugins, and complete content migration.
·       Standard content migration
Standard content migration usually includes the transfer of pages, posts, comments, and other basic data from your existing site to the new one.
On average, expect to pay $150 to $500.
·       Migration with plugins and extensions
This type of content migration does not only transfer your standard data but will also work on your plugins and extensions.
On average, expect to pay $200 to $750.
·       Complete content migration
Complete content migration includes the transfer of your content, plugins and extensions, and your templates and themes.
On average, expect to pay $500 to $1500.
5) Depending on content creation
When it comes to the content you are putting on your website, a well-written article or post can do wonders for your entire website. It does not matter what the purpose of your site is – whether to sell, entertain, or educate, having good content should always be a priority.
If you already have content ready, great! However, if you need someone to create content for you, you can hire a freelance writer. Depending on the type of writer you need, they may prefer to charge per hour, word, or per post or article.
Here are the different types of writers you may need to hire for your website:
·       Blog writers
Blog writers make content for a variety of niches. Aside from blog posts, they will write articles, interviews, and listicles.
·       Copywriters
Best for business websites, copywriters do their work by marketing a business or product. Most often, they focus on sales and encouraging readers to try goods or merchandise. Aside from website copy, they can also write product descriptions and infographics.
·       Technical writers
Technical writers create technical content that usually aims to educate and guide readers. If your website deals with special niches that require experience to talk about, hiring a technical writer will be a good idea. Aside from How-to guides, they also write articles, FAQs, guides, manuals, and instructions.
Usually, writers can charge around $15 to $1,000 per article or content. Of course, this will depend on several factors such as the length, niche, and turnaround time of the project.
6) Depending on the content materials
If you want to make use of original materials and media for your website, it will cost you a bit of money which lies in what you need. In most cases, using original content, media, and photography is worth the expense, as your site will be more attractive and reliable compared to using stock photos and free content.
The costs of hiring a professional to get your content will lie in the type of material you need. For example, if you are selling a particular product, you will need to pay for the setup, editing, and location. Considering the materials you require for your project, expect to pay $500 to $5,000 for images alone.
7) Depending on the extra bells and whistles
Functionality and features are one of the things you should factor in while computing the necessary budget for the building of your website. Since not all sites need a particular function while some may not work without it, you need to make sure that you tell your developer or agency about what you truly require for your project. After all, you would not want to spend all that time and money only to find out that you are not getting what you expected.
Here are some of the tools, functions, and plugins you may need to add to your website:
·       Audio and Video Integration
Adding audio and video to your website lets your viewers or customers know more about you or your business. For a pleasant and enriching user experience, investing in media integration is a must.
·       Live Chat
As one of the advanced technologies that help multiple businesses, adding a live chat option to your website lets you accommodate more customers or generate leads.
·       Social Media Integration
Placing social share plugins on your website brings a lot of advantages to your platform. Not only will it bring more visitors but may also increase your sales.
Usually, each of these features may cost around $50 to $600 to add to your website. Of course, the prices will change depending on other factors such as the complexity of the tool and how big your site is.
8) Depending on the maintenance and security
Like other things, your website will need fixing and maintenance in the near future. To protect your business, blog, and users, investing in a regular package for security is essential. If you do not prioritize maintenance, get ready to have an outdated website or experience site outages.
Maintenance includes checking and updating the domain, hosting, and server. If you have a large site, the maintenance will also include technical maintenance, support, and security.
Hiring a web developer to maintain your website can cost you around $5 to $10,000 every month. Of course, this depends on the type of website you have. Websites that deal with sensitive information that concerns the customer's information such as e-commerce websites can be very expensive to maintain.
Will it be a good decision to hire a professional?
Whenever some of us hear about building a website, we may hear stories about how "easy" it can be to do by yourself. However, it is important to know that what's easy for others may be extremely difficult for some. If you are a very techy person with loads of patience and time to spare, DIY-ing can be an option you would want to explore.
On the other hand, if you have a budget or already have a specific theme in mind, it would always be best to hire a professional. As your friends or acquaintances may have advised you about, scrimping on the process of building your website is not really a good idea. Since there are many horror stories about insecure sites that are very difficult to use, nothing beats having a well-built website that was functionally made by an expert.
Whether you hire a web developer or an agency, just remember this: always be clear about what you want. That way, the pros will be able to give you what you truly need for your website.