The SEO Game Changer for Contractors: How to Win More Business Online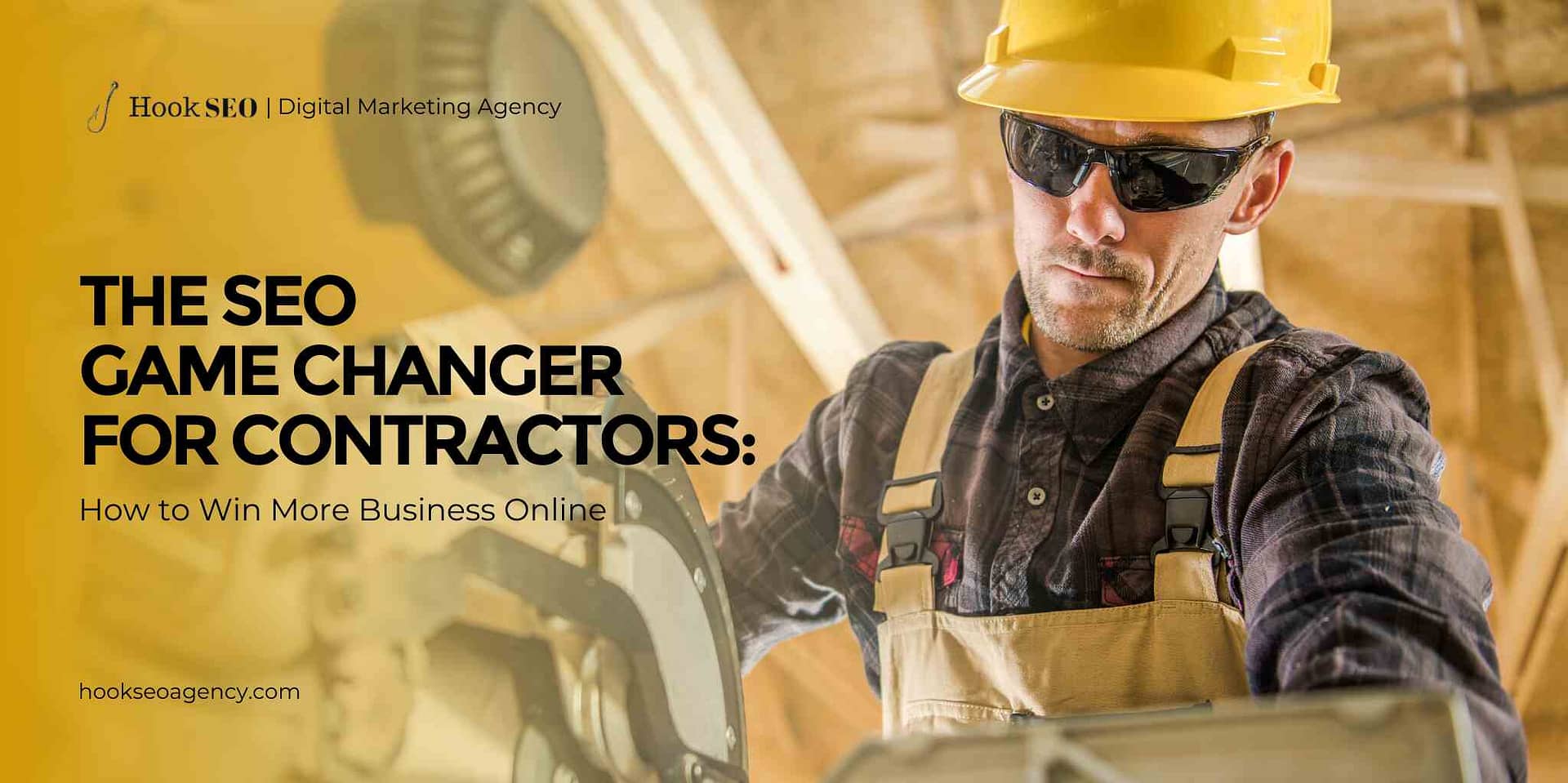 Search engine optimization (SEO) is a critical component of any digital marketing strategy. It helps businesses to improve their online visibility, increase traffic to their website, and ultimately generate more leads and sales. This is especially important for contractors, who rely on a steady stream of leads to keep their business running.
Local SEO strategies for contractors
Local SEO is the practice of optimizing a website to rank higher in local search results. This is especially important for contractors, as they typically serve a specific geographic area. Here are some local SEO strategies that contractors can use:
Claim and optimize your Google My Business listing

: This is a free listing that shows up in Google Maps and local search results. Make sure your listing is up to date with accurate contact information, business hours, and photos. Encourage your customers to leave reviews, as this can help improve your visibility in local search results.

Use location-based keywords:

Include your city or region in your website's content, meta descriptions, and title tags. This will help Google understand where your business is located and what services you offer.

Get listed in local directories: There are many online directories that list local businesses, such as Yelp and Angie's List. Make sure your business is listed in these directories and that your information is accurate and up to date.
Keyword research for contractor websites
Keyword research is the process of identifying the words and phrases that people use to search for your products or services. This information can then be used to optimize your website's content and meta tags. Here are some tips for conducting keyword research for contractor websites: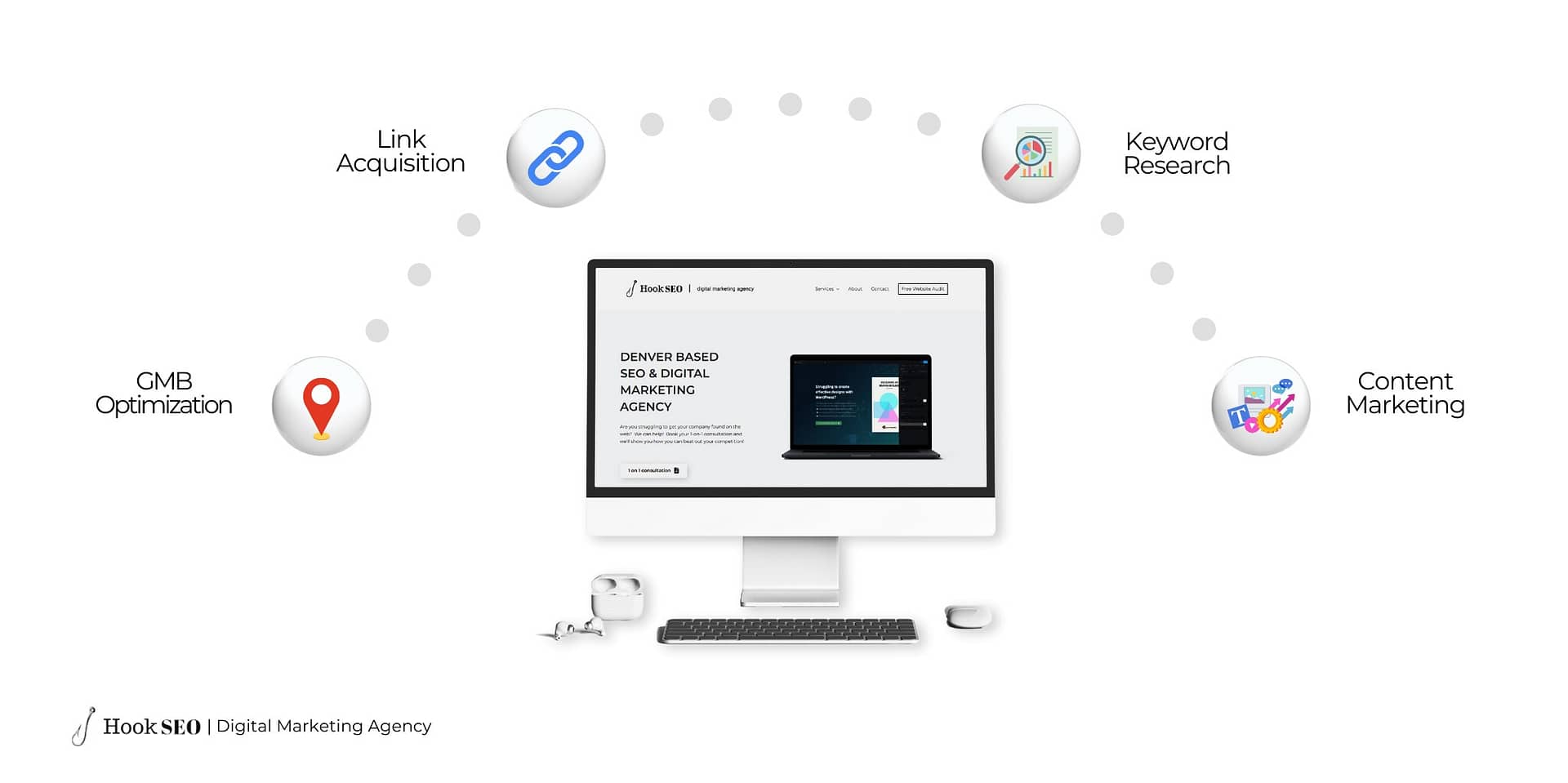 Use a keyword research tool:

There are many keyword research tools available, such as Google Keyword Planner and SEMrush. These tools can help you identify relevant keywords and estimate their search volume.

Focus on long-tail keywords:

Long-tail keywords are longer, more specific phrases that are less competitive than shorter, broader keywords. For example, "roof repair contractor in Los Angeles" is a long-tail keyword that may be easier to rank for than "roofing contractor".

Consider search intent:

Think about what people are searching for when they type in a particular keyword. Are they looking for information, or are they ready to hire a contractor? Tailor your content and meta tags accordingly.
On-page optimization techniques for contractor websites
On-page optimization refers to the practice of optimizing the content and HTML source code of a website to improve its ranking in search engines. Here are some on-page optimization techniques that contractors can use:
Optimize your page titles and meta descriptions

: These are the snippets of text that appear in search engine results. Make sure they accurately reflect the content of your pages and include relevant keywords.

Use header tags

: Header tags (H1, H2, etc.) help to organize your content and signal to search engines which sections are most important.

Optimize your images

: Use descriptive file names and alt tags for your images. This can help your images rank in Google Images search results.
Link-building tactics for contractors
Link building is the process of acquiring links from other websites to your own. This is an important factor in Google's ranking algorithm, as it signals to Google that your website is authoritative and trustworthy. Here are some link-building tactics that contractors can use:
Guest blogging

: Reach out to other blogs in your industry and offer to write a guest post in exchange for a link back to your website. Make sure the blog is relevant to your industry and has a high domain authority.

Local directories:

As mentioned earlier, local directories are a great way to build links and improve your local SEO. Make sure you're listed in relevant directories and that your information is accurate and up to date.

Partner with other businesses:

If you work with other businesses in your industry, ask if they'd be willing to link to your website. In exchange, you could link to theirs.
Mobile optimization for contractor websites
Mobile optimization is the process of ensuring that your website is optimized for mobile devices, such as smartphones and tablets. This is becoming increasingly important as more and more people use their mobile devices to browse the internet. Here are some tips for mobile optimization:
Use responsive design

: Responsive design ensures that your website looks good on all devices, including smartphones and tablets.

Optimize your page speed

: Mobile users expect fast loading times, so make sure your website is optimized for speed. Use tools like Google's PageSpeed Insights to identify areas for improvement.

Use large, easy-to-read fonts

: Mobile screens are smaller than desktop screens, so make sure your fonts are large enough to be easily readable on a mobile device.
Content marketing strategies for contractors
Content marketing is the process of creating and sharing valuable content to attract and retain customers. Here are some content marketing strategies that contractors can use:
Create blog posts

: Blogging is a great way to establish yourself as an expert in your industry and attract new customers. Write blog posts that address common questions or concerns that your customers have.

Create videos

: Video content is becoming increasingly popular, especially on social media platforms like YouTube and Facebook. Consider creating videos that showcase your work or provide educational content.

Create infographics

: Infographics are a visually appealing way to share information. Consider creating infographics that provide tips or information relevant to your industry.
Social media marketing for contractors
Social media marketing is the process of using social media platforms to promote your business and engage with customers. Here are some social media marketing strategies that contractors can use:
Create social media profiles

: Make sure your business is listed on all relevant social media platforms, such as Facebook, Twitter, and LinkedIn.

Post regularly:

Regularly posting updates, photos, and videos can help keep your followers engaged and attract new followers.

Engage with your followers:

Respond to comments and messages in a timely manner, and use social media to engage with your customers.
Reputation management for contractors
Reputation management is the process of monitoring and managing your online reputation. This is especially important for contractors, as negative reviews can quickly damage your reputation. Here are some reputation management strategies that contractors can use:
Monitor your reviews:

Keep an eye on reviews of your business on websites like Yelp and Google My Business. Respond to negative reviews in a professional manner, and try to resolve any issues with the customer.

Encourage positive reviews:

Ask satisfied customers to leave a review on your website or on a review site.

Monitor your social media mentions:

Keep an eye on social media mentions of your business, and respond to any negative comments in a timely manner.
Conversion rate optimization for contractor websites
Conversion rate optimization (CRO) is the process of optimizing your website to increase the percentage of visitors who take a desired action, such as filling out a contact form or making a purchase. Here are some CRO strategies that contractors can use:
Simplify your contact form:

Make sure your contact form is easy to fill out and only asks for necessary information.

Use clear calls to action:

Make sure your website has clear calls to action that encourage visitors to take the desired action.

Test different variations:

Use A/B testing to test different variations of your website to see which version performs better.
Analytics and tracking for contractors
Analytics and tracking are important for understanding how your website is performing and where your traffic is coming from. Here are some tools and metrics that contractors should be tracking:
Google Analytics:

Google Analytics is a free tool that provides insights into website traffic, including the number of visitors, their location, and the pages they visit.

Conversion tracking:

Conversion tracking allows you to track how many visitors take a desired action on your website, such as filling out a contact form or making a purchase.

Keyword rankings:

Track your keyword rankings to see how well your website is ranking for relevant keywords.
SEO is an essential aspect of digital marketing for contractors. By optimizing your website for search engines, you can attract more visitors, generate more leads, and grow your business. Use the strategies outlined in this article to improve your SEO and stay ahead of the competition. Remember to keep track of your results and adjust your strategy as needed. With time and effort, you can achieve long-term success with SEO for contractors.